Facilities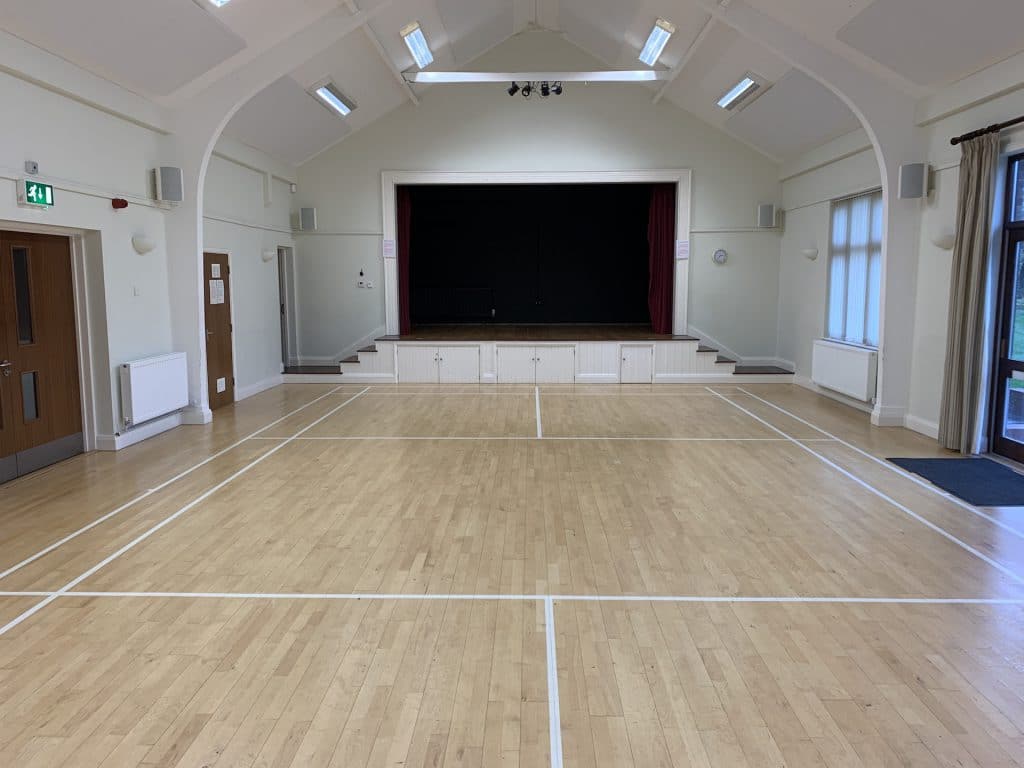 Main Hall
The hall

(12.6m x 8.1m)

features a large sports hall/auditorium with a purpose-built stage including a bluetooth audio system with 6 speakers for immersive sound.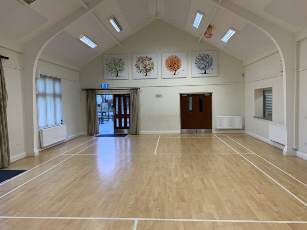 Hire Charges
Resident – £8.50 per hour Non-Resident – £11.00 per hour
Function Room
The function room includes a large screen display and can seat around 20 people, making it perfect for meetings, clubs, coffee mornings and smaller parties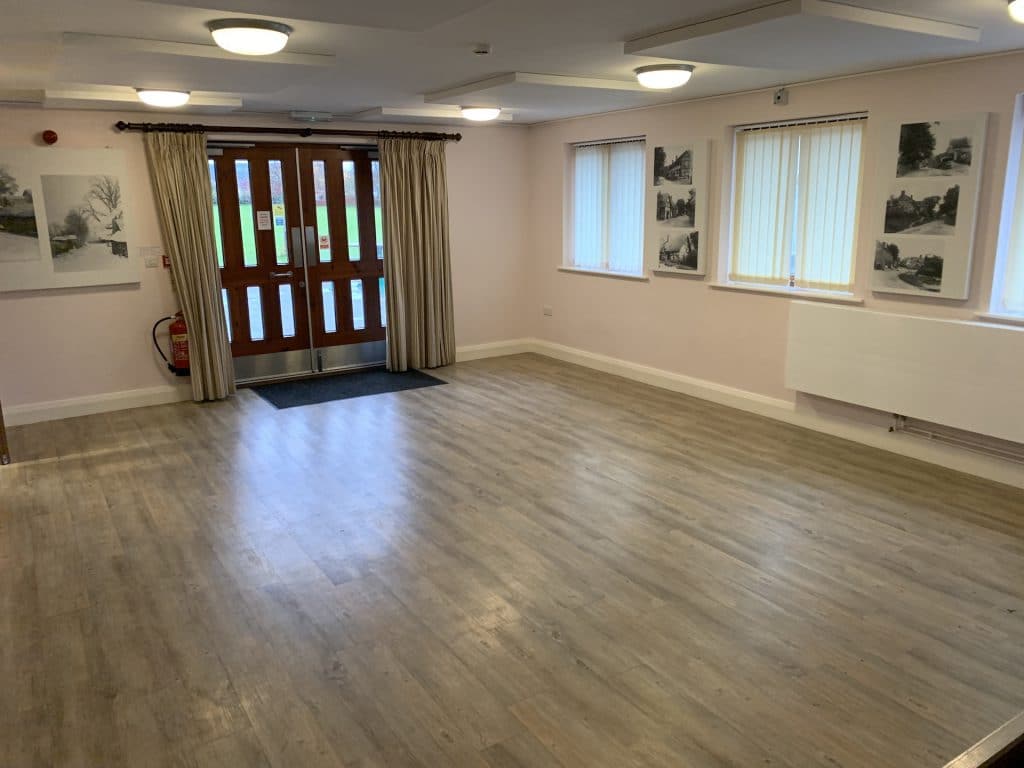 Kitchen
Fully equiped kitchen with cooker, microwave, fridge/freezer and dishwasher?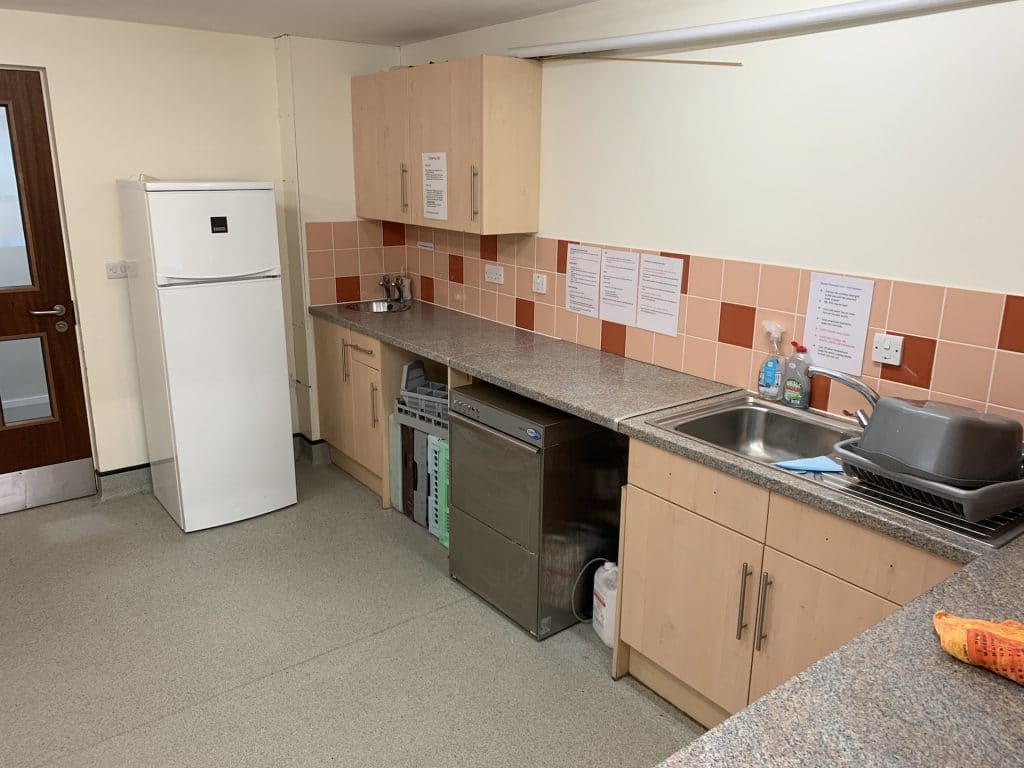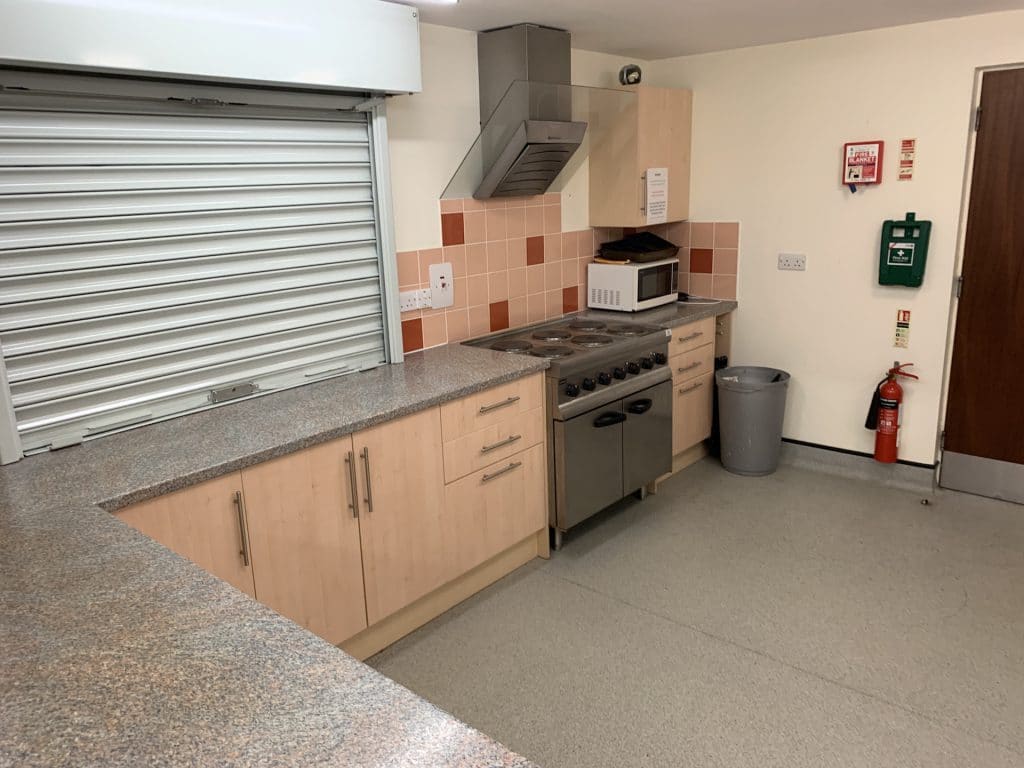 The Sheppey
The hall also has changing rooms which serve both home and away players for the regular football and cricket matches held on the playing field, known as "The Sheppey". The playing field is large enough to hold two football pitches and a cricket pitch. It also boasts a great deal of play equipment for children, as well as permanent adult exercise machines.