Saturday
27th November 2021
7.00 for 7.30 start
Quiz Night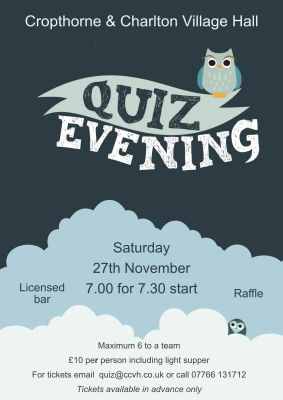 Raffle
Licensed Bar
Light Supper
Maximum six people to a team
Tickets £10 per person, available from quiz@ch.co.uk or call 07766 131712
Tickets available in advance only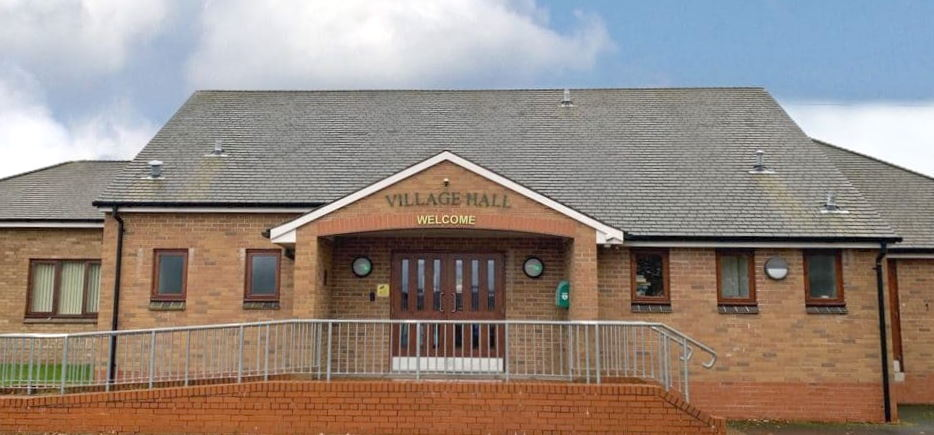 Welcome to the Village Hall serving Cropthorne and Charlton.
We are pleased to announce that we are open for bookings
Update 30/05: Due to ongoing COVID uncertainty and ongoing hall maintenance, bookings will only accepted from existing hirers until further notice
(subject to the conditions below)
Controlled indoor events can take place with up to 50% capacity.
Hospitality settings will be able to open in accordance with the

"rule of six"

, so community cafes, coffee mornings and social clubs can take place.
Film shows, plays, concerts and sports matches can take place, subject to social distancing.
Indoor sports activities, including exercise classes, table tennis, badminton can take place.
Up to 30 people will be able to attend weddings, receptions, funerals, and wakes. Christenings and bar mitzvahs will be allowed.
Organised outdoor entertainment can take place.
The

"rule of six"

will be abolished for outdoor gatherings, replaced with a limit of 30 people.
The "rule of six" will apply to indoor events. Guidance on social contact between friends and family will be reviewed. While so-called "vaccine passports" are under consideration for allowing certain indoor venues to re-open safely at this step that would hopefully be confined to larger venues, not village and community halls.
Rule of Six – It means you can meet six people from different households in an indoor setting – or two households of any size.